From Baha'i World News Service:
"….His Highness Susuga Malietoa Tanumafili II…passed away on the evening of 11 May…A follower of the Baha'i Faith, he was one of the longest reigning monarchs in the world. "
He was the first ruling monarch to accept the Baha'i Faith (Queen Marie of Romania was not a ruling monarch when she accepted the Faith), and there is a Baha'i House of Worship in Samoa.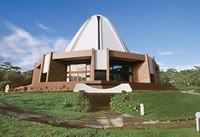 Please keep him in your prayers.
sholeh