A few months ago we were invited over to our friends' house for dinner. Dinner was excellent, because Jade is a fantastic cook. But when we got to dessert, I nearly died and went to heaven. Everything was made from scratch.
First she started with triple chocolate mousse: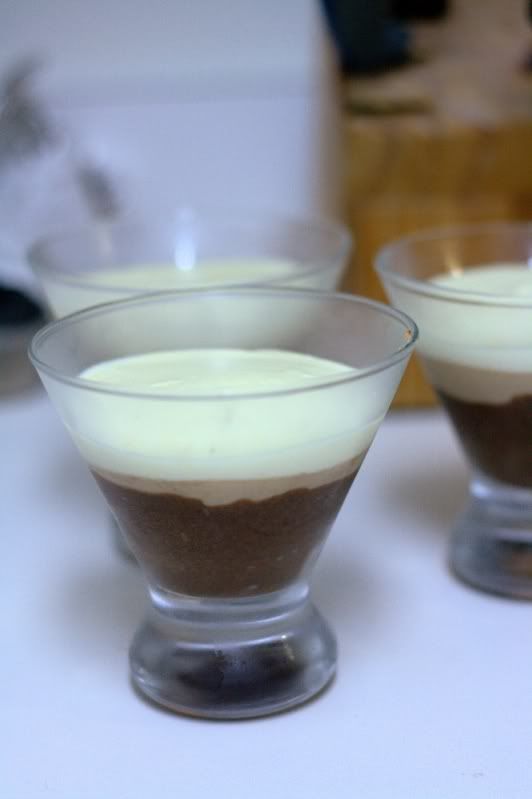 Melting pieces of cooled sugar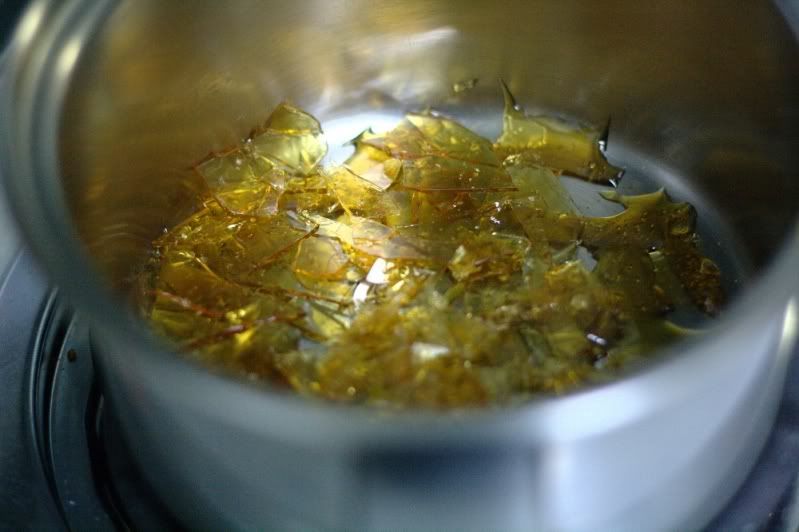 Until it is melted and bubbling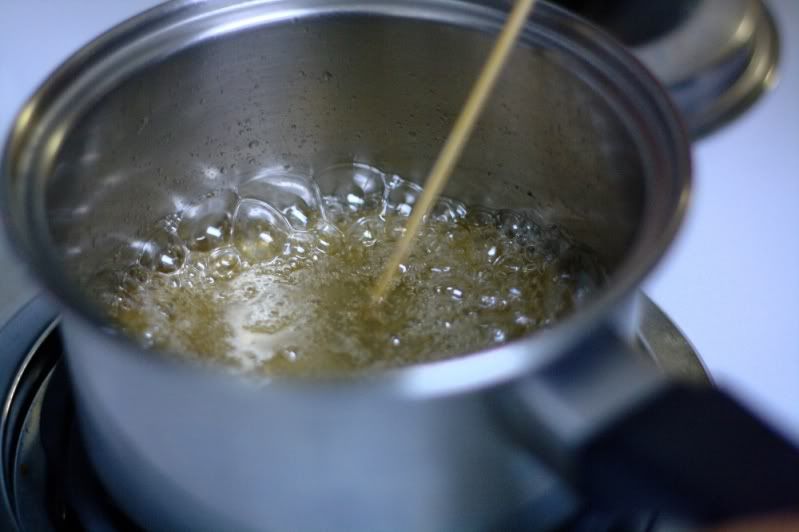 Take off the heat when it starts getting sticky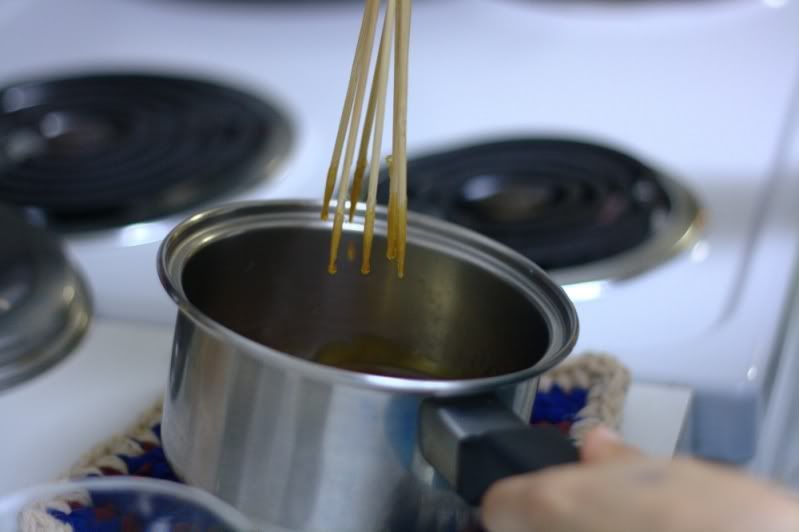 Then waving the sugar around on top of the mousse until it creates a little nest.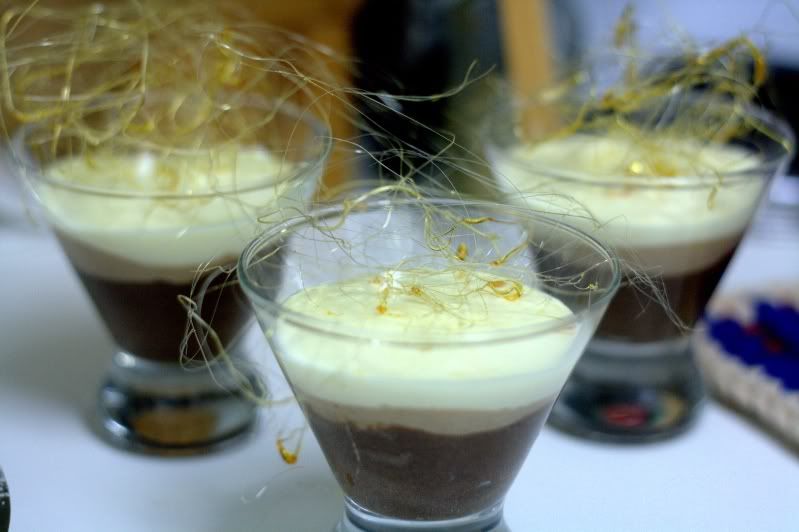 It was SO good. Thanks Jade and Tom!