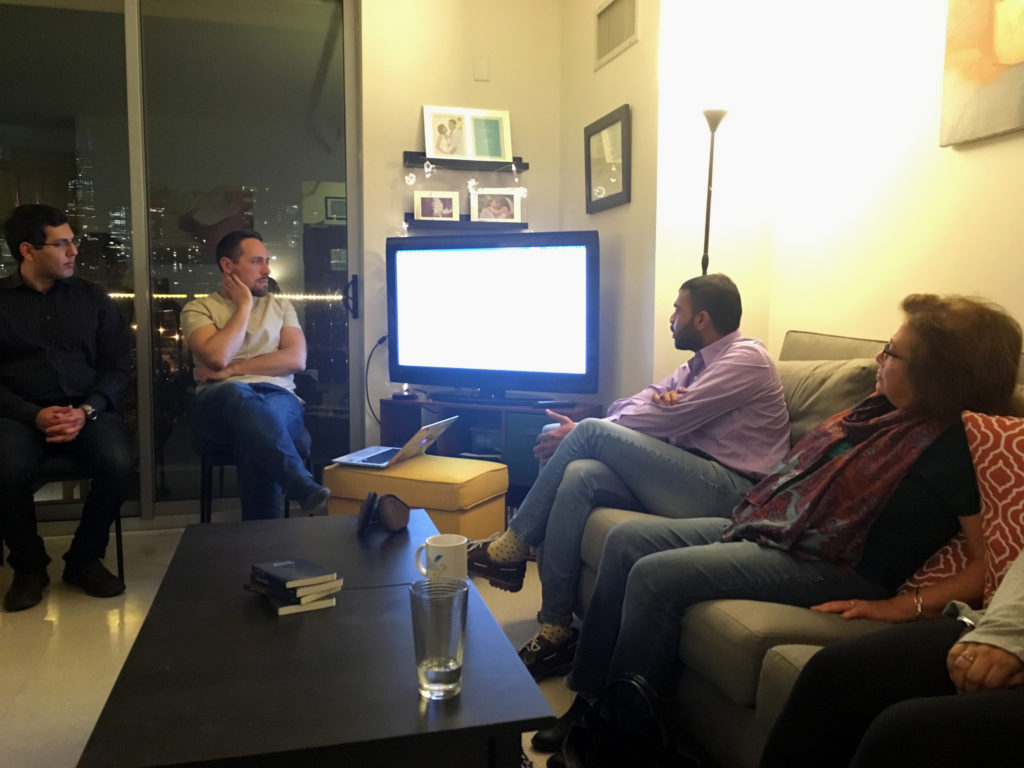 Have you ever noticed the pile of papers after Baha'i Feast, or a reflection gathering? We want to make sure we have enough copies of the Feast letter, or the Treasurer's report, or whatever documents we need to share or read…and then we kill a bunch of trees and waste paper and very few people refer to those documents again.

We hosted Feast on Friday at our home, and though we have a printer, we decided to put the letters up on the TV for everyone to read. It wasn't a perfect solution, though we tried to zoom in to help people see the letters…and we successfully managed to have no paper printed! We have done this once before and got good feedback on it.
I realize that we may not always have access to technology (or the know-how!) at our gatherings, and I also know that screens just don't feel the same as a piece of paper in our hands, but we should consider the responsibility we have toward our planet when planning our gatherings!