After so many years of blogging, recent years have shown me that my desire to write has diminished – probably because I have been busy with lots of other things! But this is a chance to write down what I'm experiencing as the days blend into each other and I lose track of things.
We are heading into our 3rd week of social distancing (physical distancing?) out at my parent's home in the suburbs. There is more room for my daughter to run around and for us to go on walks without running into people. Our 2 bedroom apartment in downtown Chicago is comfortable, but quite restricted. Also, Marzieh is 11 months old and climbing stairs already, so she gets to have way more fun with her aunt and grandparents than with just me and Shea! Luckily, Shea can work from home so he focuses on that during the week.
I've been doing a lot of video conferencing – for clients, Baha'i activities (Feast, study circles, assistants meetings, etc), and just to connect with friends. Marzieh joins me occasionally.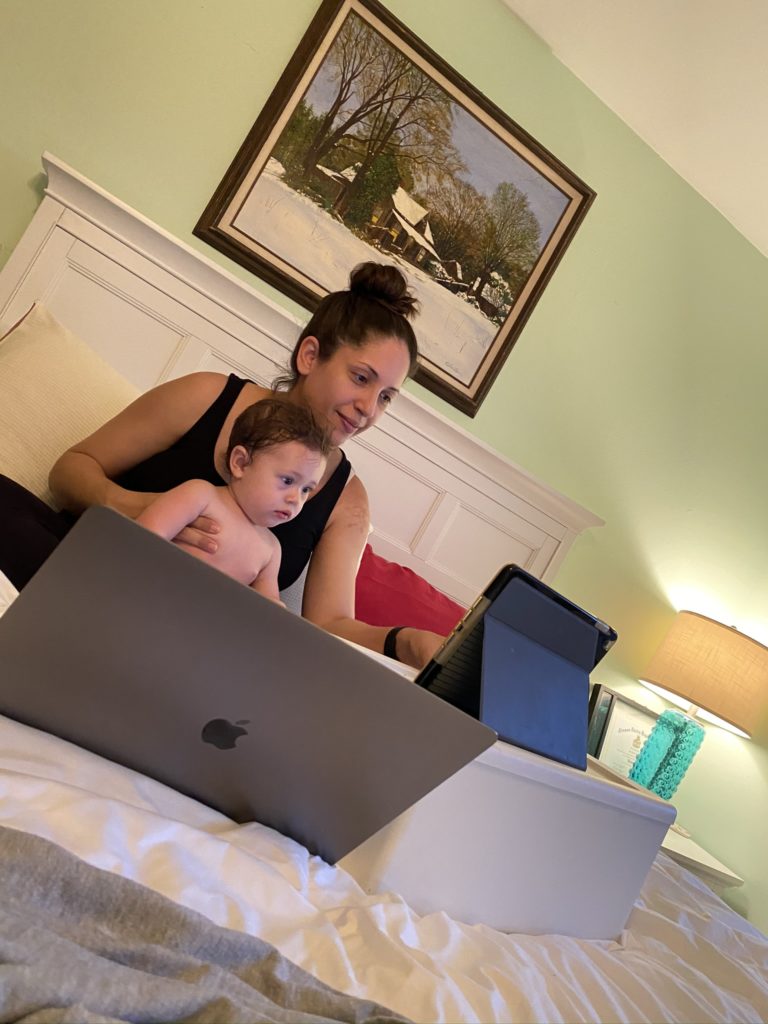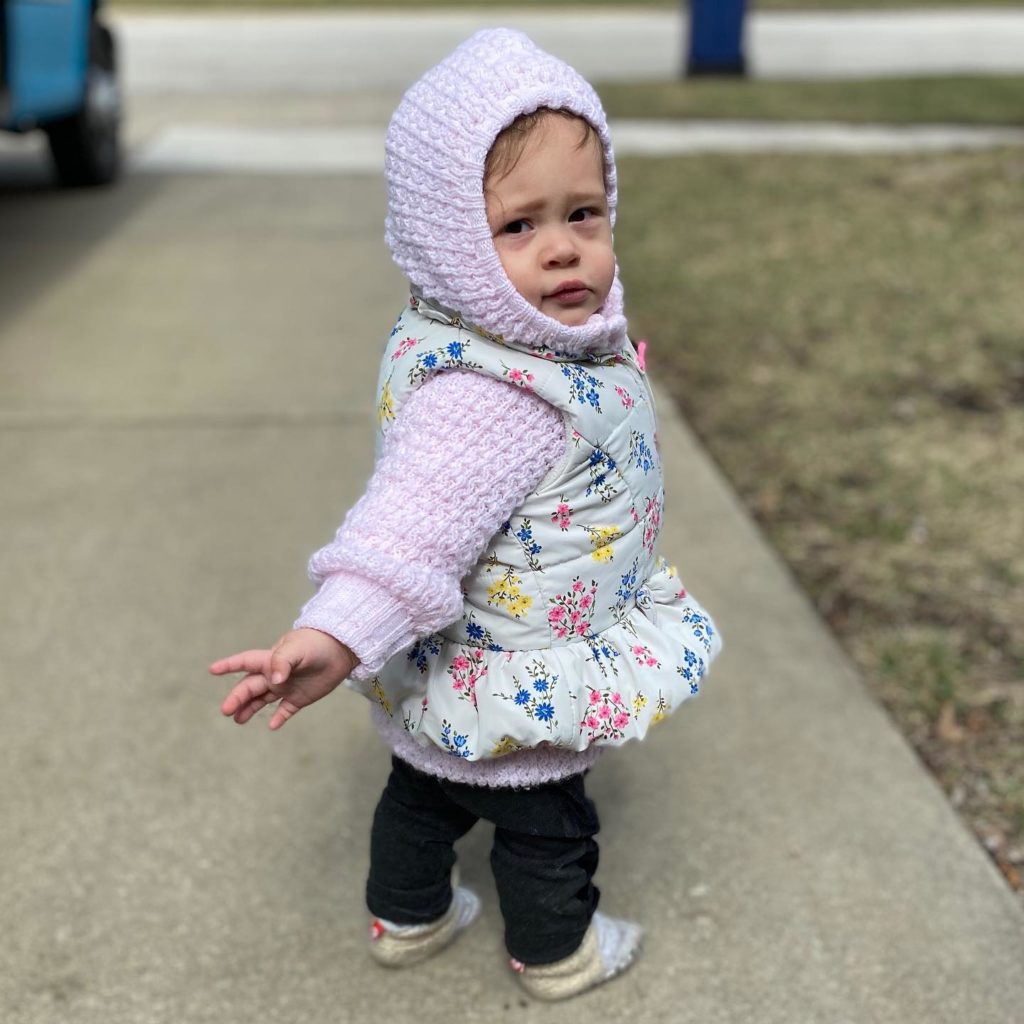 At the end of February I had just pulled myself out of several months of depression. I figured out that I was feeling lonely while staying home, even though I have some client work, and need regular social interaction and opportunities to leave the house. A small portion of it may have been hormonal, too. Marzieh stopped breastfeeding at 6.5 months (around when I got pregnant) and that can really affect you! I had just set up a schedule of spending time with friends and leaving the house with Marzi when the pandemic hit. I've managed to stave off the depression so far with keeping busy, and it helps to be with my family, but it comes and goes in waves.
I've discovered that keeping a regular schedule is really important: eat breakfast first thing, shower, and have tasks to do each day. Obviously chasing Marzieh around takes a lot of time but I have help so I'm lucky. And being 25 weeks pregnant, I've discovered that I really need to nap more often. I recognize the privilege that I have here and the fact that I don't have to work, and I'm grateful for it.