vaches béarnaises a vendres go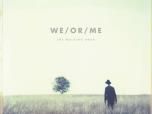 After years as a home-recording outfit, We/Or/Me (which is mostly Bahhaj Taherzadeh) is making its first studio-based record. I highly recommend donating some $, because the music is awesome and it is great to support independent artists. Make sure good music gets out into the world, folks.
buitenlandse liefde gemist You can check out his first album here.