For the Chicago Naw-Ruz celebration I made Persian dolmeh.  I had lent my favorite cookbook to a coworker, and realized that I needed to take another look at the recipe.  A quick Google search confirmed my fear: there were no recipes that matched what I remembered, and certainly no tutorials.  My mother's mother taught me at a young age how to make dolmeh, and it is one of my favorite foods.  It can be an appetizer or a main dish, and is remarkably easy to make.  I took photos as I went!
Ingredients:
1 can grape leaves
2/3 cup rice
1/2 cup yellow split peas
1 tsp salt
1 onion, diced
2 cloves garlic, diced
1/2 lb ground beef or lamb
1 cup chopped scallions
1/2 cup chopped fresh dill or 2 Tbs dried
1/4 cup chopped fresh mint or 1 Tbs dried
3 1/2 cups chopped fresh parsley or 1 cup dried
1/4 tsp black pepper
1 tsp cinnamon
2 tsp lemon juice
1. Wash and boil yellow split peas until soft, about 1 hour.  Stir occasionally.
2. Make 2 cups of white rice, either in a pot or rice cooker.
3. (for meat eaters) Fry ground meat on the stove with onions, salt, and pepper. Drain.
4. Wash all of the greens thoroughly: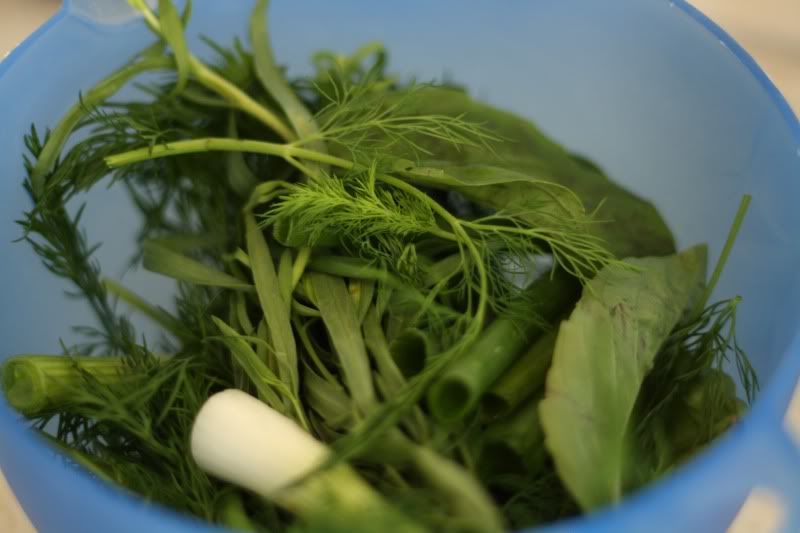 5. Then put them all in a food processor and grind until very small.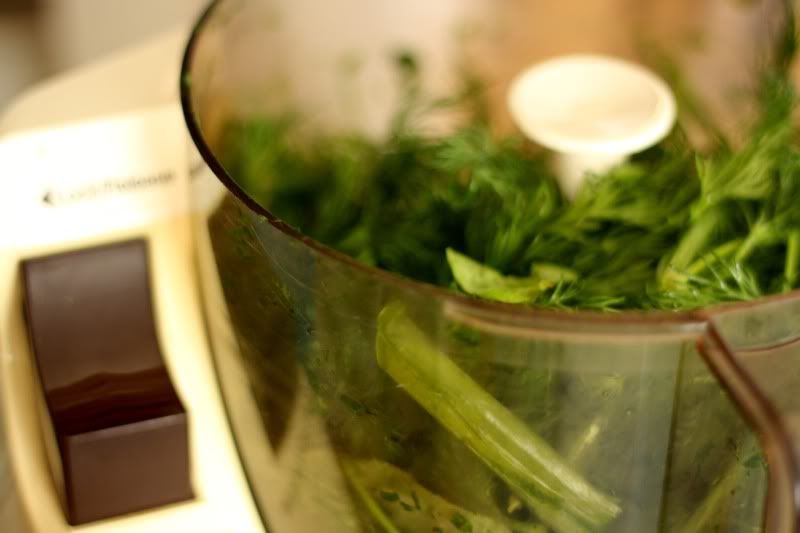 6. In a large mixing bowl, mix rice, split peas, greens, lemon juice, and meat.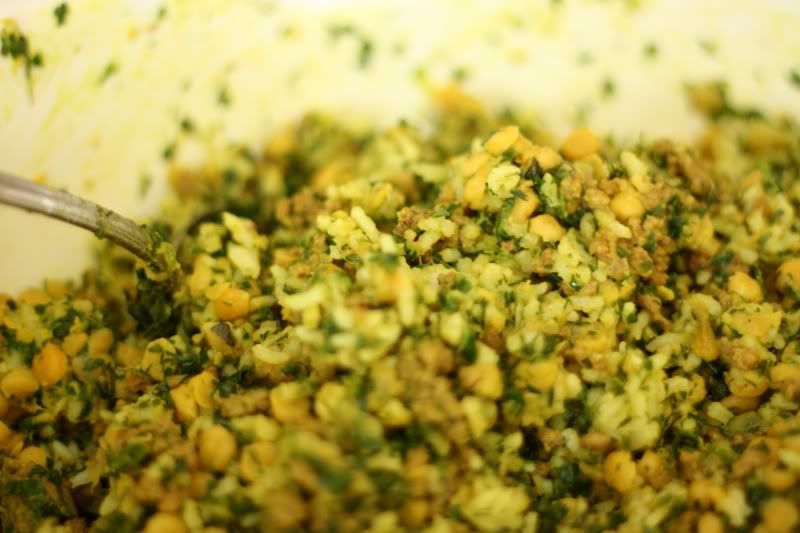 6. Open jar of grape leaves, carefully rinse and untangle them.  I like to drape them around a mixing bowl or colander.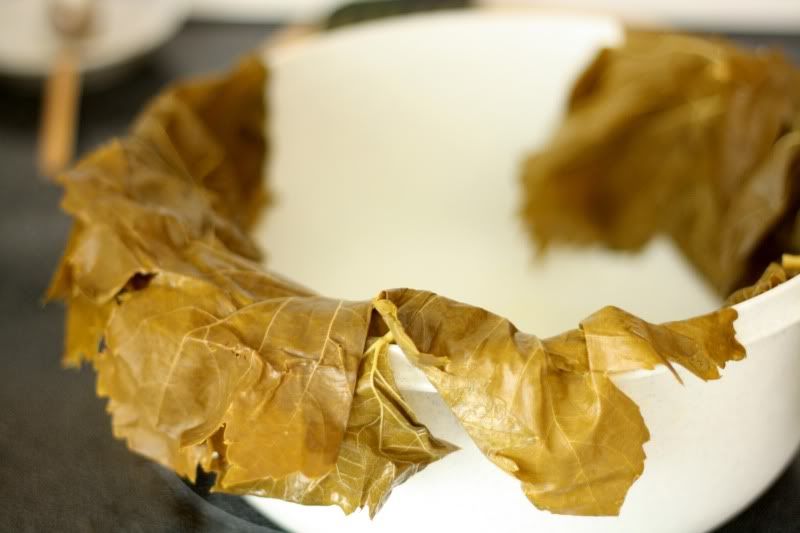 7. Place leaf on a plate, with the veins of the leaf face-up.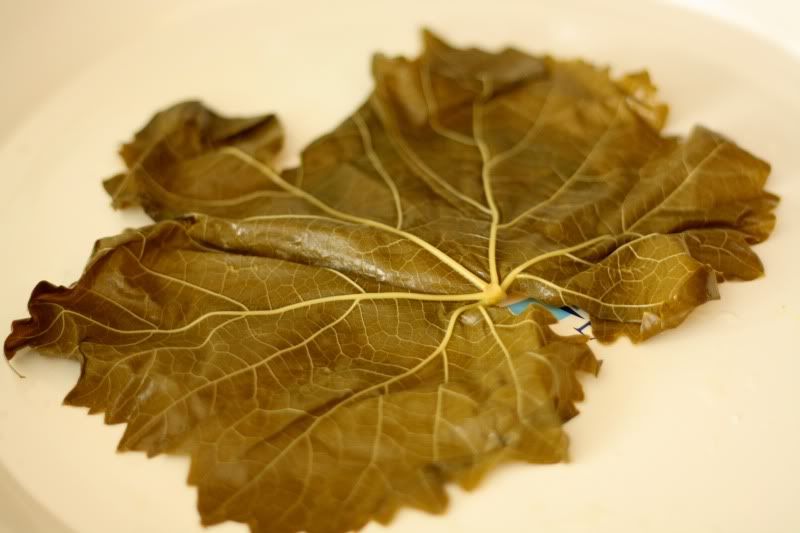 8. Put a spoonful of the mixture on the leaf.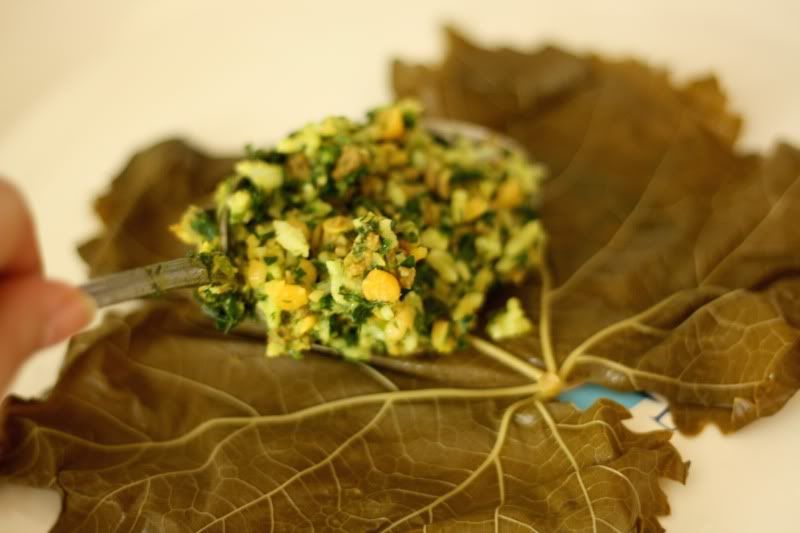 9. Fold one side over.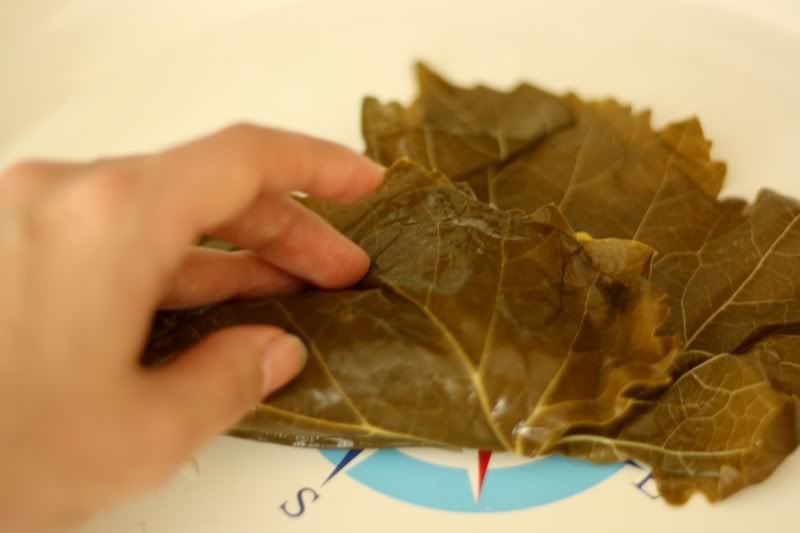 And another side.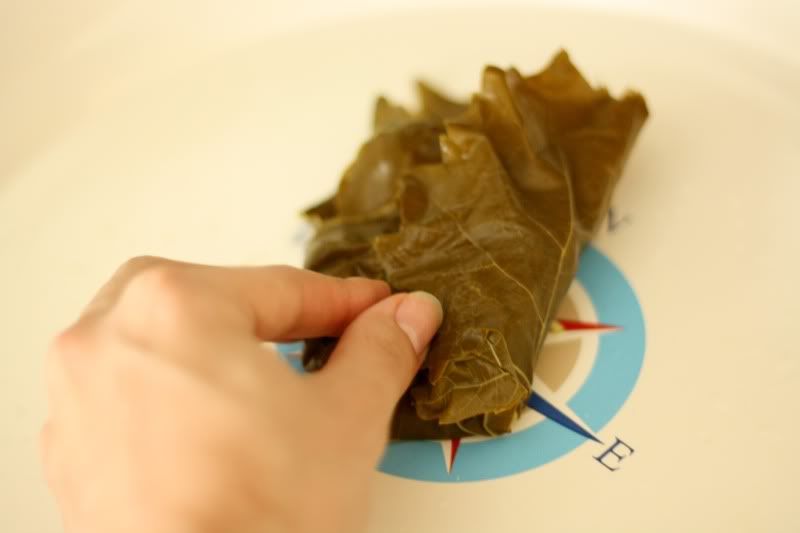 Until it is all wrapped and secure, and none of the mix will spill out.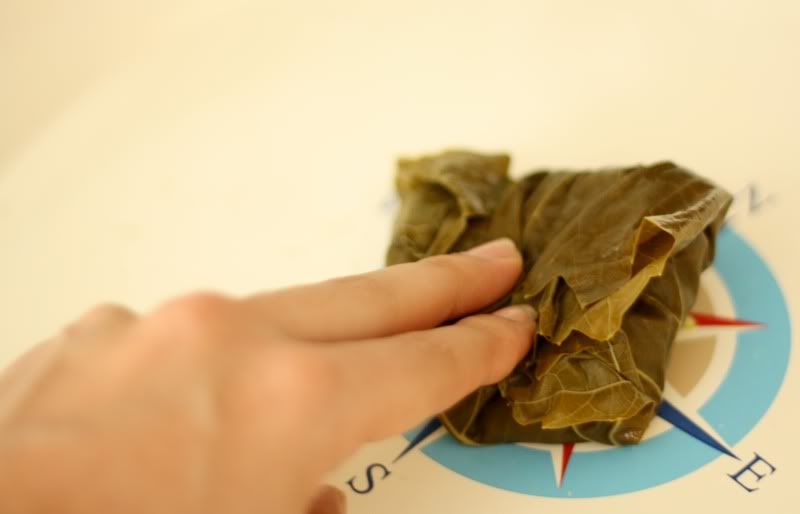 10. Place in a pot on the stove.  I like to put 1 leaf on the bottom of the pot to make sure that none of the dolmeh sticks to the pot, with a little water.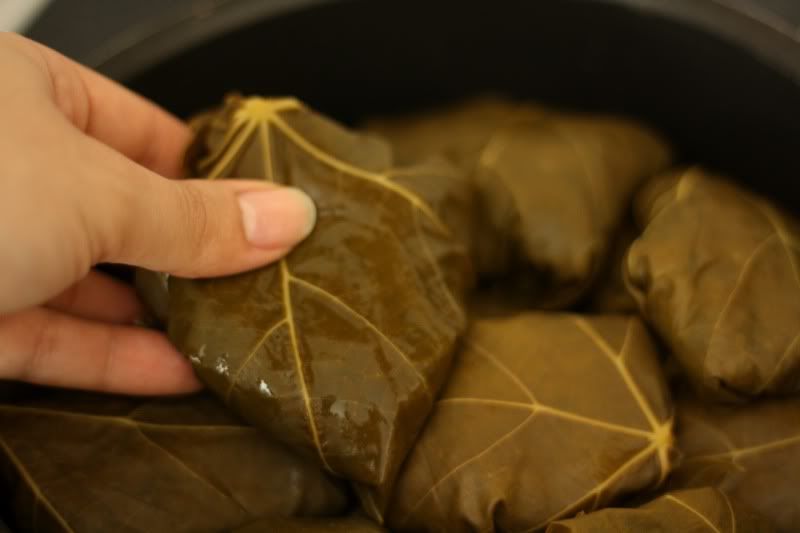 11. Simmer on low with top on for about 1 hour.  The leaves will soften a bit, and there will be steam.  Serve with yogurt for dipping.