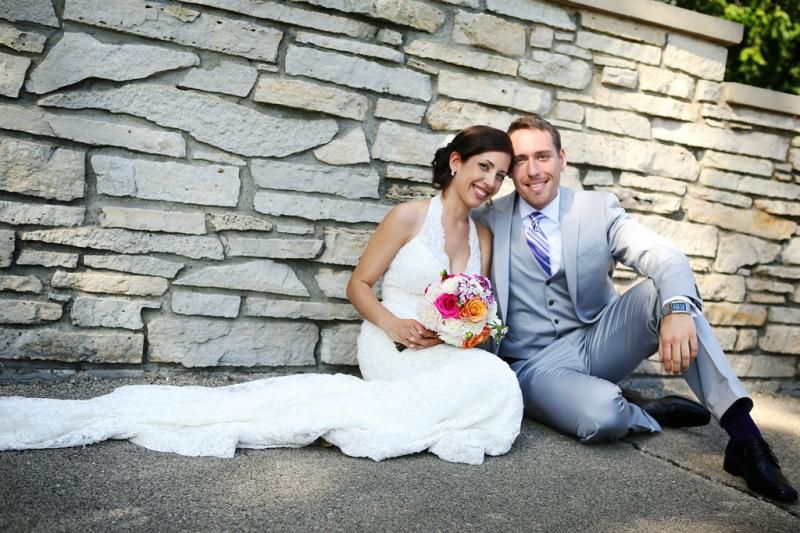 Somehow we are compelled to share, express…it makes us human. I am not sure how I can find words for this last year. I am sitting on a plane, arriving back home just in time for my one year wedding anniversary today.
Two and a half years ago I met this man who was just passing through Chicago, who was holding his nephew at a Baha'i meeting and who I immediately thought was pretty darn handsome. It took me a little while to get to know him, and thank God he stuck around long enough for us and took a chance on this Midwestern half-Persian girl who can't stop planning. anything. ever. Shea Munion, you are a brave man.
It took me a long time to go through wedding photos, reconcile a few things, and to find ways to settle into the life we have now. When I think about what was going on in my life last summer and fall, and how quickly everything happened (a wedding, new jobs, planning four conferences while planning a wedding in three months while traveling, adjusting to sharing my space) I am actually a little impressed that I'm actually functional.  (There have been times that it has been a little questionable, however!)
One year anniversary posts can get a little…saccharine at times, and I find it challenging to find the right balance of sweet and honest. Marriage is amazing, and it is also a lot of work. (Sorry for the clichés!) I want to say that because we are not being fair to those who look up to us as examples when we pretend that it isn't. Shea and I had a lot of honest, heartfelt, loving, searching conversations while we were getting to know each other, and thank God and our families that we had been learning about this process for years before we even met each other. It was deliberate, but it was also a sweet time that I look back on with a bit of wistfulness and also a knowing smile when I think about the things we were worried about then. I am lucky to be married to a man who brings out a playful side in me, who laughs with me and makes me a little crazy with his exuberance while I am also in awe of it.
Sometimes I laugh when I realize that I'm still figuring out what his favorite dessert is (he doesn't have just one, I think?), or when we are having a conversation in which I realize we're trying to say the same thing but have different words or concepts for it. Nothing is perfect and we certainly aren't. I recognize my immediate need to just get things done and that marrying Shea has given me the gift of a man who helps me slow down a little bit, take a breath, and maybe just relax or go on a bike ride.
We aren't exactly opposites, though it can seem that way. And it is truly amazing to be able to have a spouse who wants to serve the Faith with such dedication, and who I can make plans with to be able to serve in my own way (and sometimes that overlaps). Ten months into our marriage, Shea joined me as a member of our Local Spiritual Assembly, and we are learning what it means to serve in that way together.
Two independent people make the choice to get married and spend eternity together (that's right, the choice. He didn't fall out of the sky into my life and suddenly we magically got married. Ok well there was a little bit of magic involved but that might be a story for another post). I am thankful for family members who welcomed each of us into the other's family life, for friends who were supportive or nudged us in each others direction or listened to me when I was losing my mind a little, for our little Baha'i community in Wilmette who have loved us so much and welcomed Shea with open arms.
There are days when I look around in awe of the fact that this is my life, that I have a husband that I try not to embarrass by writing about (but really, come on, it's hard to resist). He is kind, patient, funny in a way most people never get to see, talented at drawing people out and eliciting trust, loving with all people and especially with children, pure-hearted, and mischievous. He is not afraid to travel and try new things (which sometimes scares me). He takes care of our little baby marriage and of me.
Let's go on some more adventures, my love. I can't wait.