I recently went to Florida for a work trip. At the end of a very long (and wonderful) week, we returned to Chicago tired and ready for home. My coworkers and I waited at the baggage carousel…and waited. Their luggage came, mine didn't. My very heavy suitcase was checked, and since it is bright red, I rarely have trouble finding it.
One suitcase was going around and around, and it looked a little bit like mine, but it couldn't be mine. My suitcase was shiny and pretty and did not have a scratch on it. Right?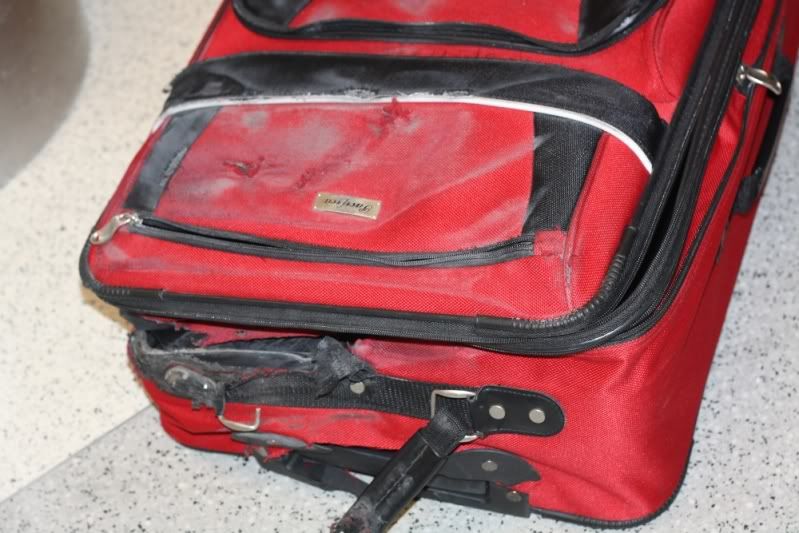 Wrong. Apparently my suitcase got run over somehow. My nice suits, makeup, and everything else in my suitcase were perfectly ok, though my glasses case was dented. Delta Airlines replaced my suitcase on the spot with a similar suitcase, so I transferred all of my belongings and went home. Ah well!