I finally bought a photo-editing program, Adobe Lightroom 3 (it was on sale). I've been using free programs for years now, but this is a lot more powerful, and also allows me to sort my photos and upload them easily.
This is kind of a big deal for me.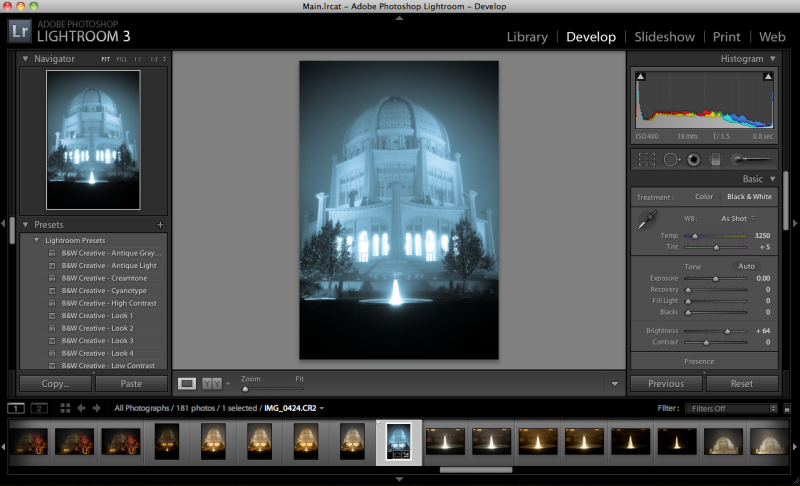 I'm the type of person that carries her DSLR camera in her purse on a regular basis. I'm more than happy to take a ton of photos and post them…I love it! But the strain of trying to find the few good shots out of hundreds, process them, and upload them was making photography no fun anymore. Since I try to shoot in RAW, I have process most of my photos.
Just in the last few days since I started using Lightroom, my workflow has changed, I am working quickly and efficiently, and I have more of the joy that I had when I first got my camera. Totally worth it.